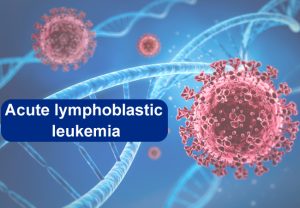 The medicine Oncaspar (Pegaspargase) is an asparagine-specific enzyme recommended in treating patients with First-line acute lymphoblastic leukemia and Acute lymphoblastic leukemia and hypersensitivity to asparaginase. This medicine Pegaspargase 3750 International Units/5 mL solution comes in a single-use vial for intramuscular or intravenous infusion.
Dosage and Administration
The recommended dosage of Pegaspargase is 2,500 International Units/m2 intramuscularly or intravenously. Pegaspargase should be administered at most every 14 days.
Instructions for Administration
One should limit the volume at the injection site to 2 mL when the medicine is administered intramuscularly. If the administration volume is greater than 2 mL, multiple injection sites should be used.
When administered intravenously, Oncaspar injection should be given over 1-2 hours in 100 mL of sodium chloride or dextrose injection 5% through an already running infusion.
After diluting the solution for intravenous use, one should use the solution immediately. If immediate use is not possible, one should store the diluted solution at 2°C to 8°C (36 °F-46°F).
The storage after dilution should not exceed 48 hours from the time of preparation to the administration completion. One should protect infusion bags from direct sunlight.
Side Effects
The common side effects of Pegaspargase are:
Allergic reactions (including anaphylaxis)
Central nervous system (CNS) thrombosis
Coagulopathy elevated transaminases
Hyperbilirubinemia
Hyperglycemia
Pancreatitis
Storage and Handling
Pegaspargase is supplied as a sterile solution in a Type I single-use vial containing 3,750 IU of L'Asparaginase per 5 mL solution.
Store Pegaspargase under refrigeration at 2°C to 8ºC (36°F to 46°F).
Do not shake or freeze the product.
Protect from light.
One should not use Pegaspargase after the expiration date on the vial.
Availability in India
Pegaspargase price in India is economical, and one can readily find it with licensed pharmaceutical suppliers. To know more about Pegaspargase, contact The Indian Pharma for more details.
Reference: https://www.accessdata.fda.gov/drugsatfda_docs/label/2011/103411s5126lbl.pdf